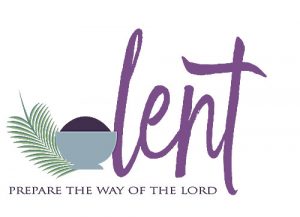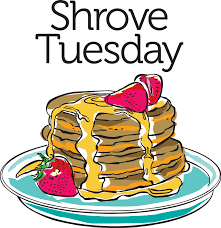 Shrove Tuesday Dinner 
Please join us for  Shrove Tuesday Pancake Supper on Tuesday, March 5th from 6pm – 8 pm!  There will be pancakes, sausages, games and more! Take a night off from cooking and bring the family to this enjoyable evening of food, fun and fellowship! If you have palms from last year bring them with you for the burning of the palms! From the joy and celebration of palm Sunday comes the Ashes for our Lenten pilgrimage.
Ash Wednesday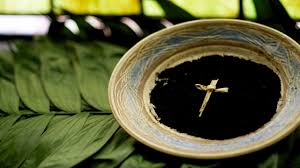 Join us as we begin our Lenten journey on Ash Wednesday, April 6th 9AM and 7PM. Both services offer the imposition of Ashes and Holy Communion.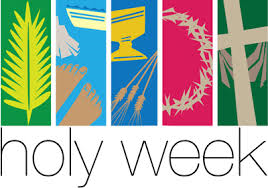 2019 Holy Week Schedule
Come and see! Come and hear! Holy week is celebrated by the universal church in every corner of the world. From Palm Sunday to Easter and from Easter to the Ascension we hear the story of our Lord's passion, his victory over death, and his promise to come again. How many of us commit ourselves to being a part of such a journey? I invite you to join with us in solemn worship and holy praise through the great three days!
April 14th Palm Sunday 10:30AM On this Sunday we celebrate the triumphant entry of our Lord into the great city of Jerusalem, "the city that kills the prophets and stones those who are sent to it!" Our service begins in the fellowship hall and from there we process into the sanctuary with palms to worship and hear the story of our Saviors passion.
Holy Monday/ Wednesday: No Liturgy
Holy Tuesday/ Chrism Mass: We invite you to join us at First Lutheran Church down town at 10:00AM  I invite you to join us in worship with us at a combined observance of the Episcopal Diocese and the Southwestern PA Synod for a Renewal of Vows and Blessing of Oils. This is where pastors and church's receive the three sacred oils used throughout the year: oil of Chrism, oil of healing and oil of catechumen.
April 18th Maundy Thursday 7PM On this holy night we remember our Lords Passover celebration with his apostles. Here he washed his disciples feet, broke bread, poured wine and instituted his Holy Supper. Today we gather in remembrance and observe this sacred eve of our Lords passion with the washing of feet and the Eucharist. We strip the altar and make bare the church as a sign of our mourning with Christ.
April 19th Good Friday 7PM This holy night we remember our Lords life giving sacrifice on the cross. Today we remember Jesus crying with a loud voice saying, "Father, into your hands I commend my spirit. Having said this, he breathed his last." Tonight we reflect on the last seven words of Christ. Candles are extinguished while the story of Christ's passion is read.
April 20th Resurrection of our Lord: Easter Vigil 7PM Easter Vigil is a night like no other. Celebrated throughout the universal church as a time of Christ's passing from death to life. Throughout the world people have prepared for baptism, knowing that today best characterizes their baptismal life into Christ's death and resurrection. We begin our service outside by the new fire and process into a darkened church by candle light. The story of scripture is read and highlighted, beginning with Genesis and concluding with the Gospel where the resurrection of Christ is announced. The Easter bell is rung, flowers are added to the sanctuary, hymns are sung and the feast of victory is celebrated.
April 21st Resurrection of our Lord: Easter Day 9AM AND 11AM  ALLELUIA! CHRIST IS RISEN! On this most sacred morning the church gathers to hear the story of the empty tomb, the appearance of Christ and his victory over death! Today we celebrate the resurrection of Christ and the promise of everlasting life. Today we shout with joy our long held ALLELUIAS!
Annual Community Yard Sale
DATE TBA